Scorpio Under Stress: Scorpio Dark Side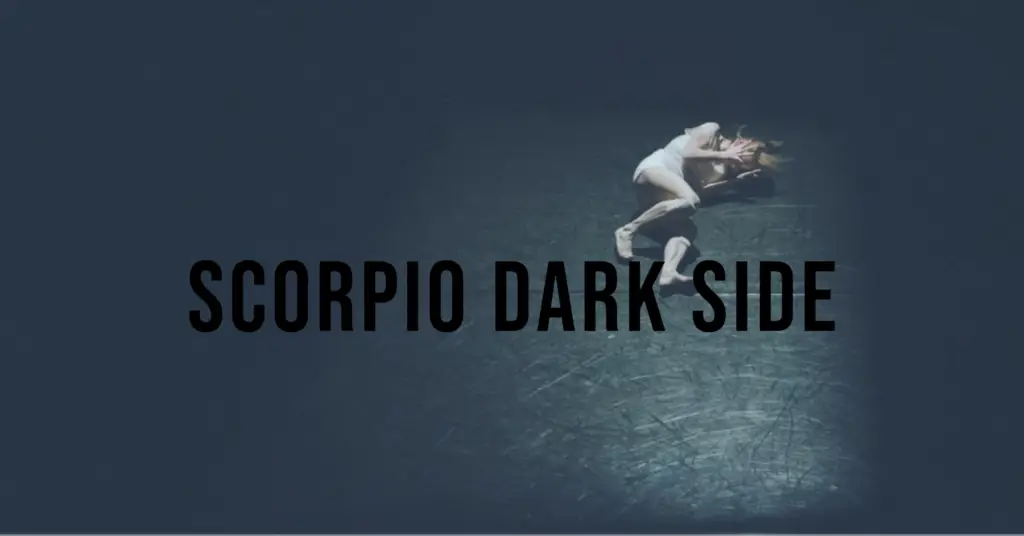 Scorpio (Oct 23-Nov 21)
The sign of Scorpio is ruled by Mars and Pluto – a combination of the energy of a warrior, and energy from what is taboo: sex, death, and the occult. Opposite from what people think and associate Scorpio with, Scorpio's are such great people. A Scorpio is very loyal to the ones they love and will always be by your side whenever you need them. Scorpio is a very energetic sign and is very hardworking.
Scorpio already has an intense look to them, and for those who are fans of astrology, they can usually tell right away that they're dealing with a Scorpio. They stare with an intense look in their eyes and are very sexy creatures.
Now, enough about what's good about Scorpio, let's go on and see what you're actually curious about, Scorpio's bad side.
Anger
When a Scorpio is mad, it's all or nothing. Just like the scorpion, it will let it's venom out through its claws. Scorpio will scream and break everything there is around him, or even physically get its hands on someone. You can tell that a Scorpio is going to do that when you see absolutely no expression in its face and eyes. That is the warning that Scorpio may explode!
Revenge
It is no surprise that Scorpio seeks revenge. With Mars, the planet of war ruling it, you couldn't expect it to be any different. When Scorpio feels betrayed, it will not rest until revenge is served. Scorpio is very tricky; you will not see it coming. So when messing with an unhealthy Scorpio, be aware that you'll wake up in the morning with a flat tire, or with your windows broken. You might receive anonymous calls from perverted people because Scorpio provided them your number. A scorned Scorpio will make your life hell.
Forgive? Perhaps. Forget? Never.
Just like any water sign, Scorpio has such a hard time forgiving people for what they've done. Scorpio will not keep any communication. They will ignore those text messages in which you apologize or that post on social media apologizing. Scorpio's can ignore that for days to decades. Once they no longer feel as angry about it, Scorpio will end up forgiving the person. However, the bond you shared with Scorpio will never be the same. Scorpio is incapable of forgetting.
Sexual Desire can Lead Scorpios to be Very Naughty
Mars, the planet of sexual desire, provides Scorpio with a very high libido. Scorpio isn't ashamed of how sexual it is and will have no problem with making dirty comments about it. Some people see Scorpio as perverted for that same reason. Since they feel a strong desire and sexual attraction, Scorpio's are capable of cheating, especially when they want revenge.
Suspicion
Scorpio is very suspicious. It is always doubting people's real intentions because it is so afraid of being betrayed. Scorpio may not accept a gift from a stranger or a compliment very well for that same reason.
Over Protective
A Scorpio is very jealous and is capable of doing whatever it takes to protect the one it loves. You'll find a Scorpio jealous over innocent things, whether it's because you said hi to an old friend or because you look more attractive than usual. Scorpio will make sure that you have no new friends on your phone that they don't know about or any hearts on your social media posts from friends that you were once interested in.
You can't keep a lie from me for too long
Just like any water sign, Scorpio is very intuitive. It's as if it has a sixth sense. So when you're lying to a Scorpio, they will feel that right away in their gut. Scorpio won't stop until you admit the truth, or they find out. Just like a scorpion, Scorpio will dig into the darkest places to find the truth. Scorpio will already have your passwords without you knowing or will stalk you. They will never give up until they know for sure.
Scorpio Will do Anything for Emotional Security
Scorpio's feel the need to feel emotional and financially secure. Scorpio's are very good at catfishing for that same reason. Scorpio will have no issue in using someone just to tell them what they want to hear or even to please their material and sexual desires. Some Scorpios date older people for the same reason. It doesn't mean that they aren't in love with the person. However, if the person doesn't provide them with what they need, they may fall out of love with the person.
Brutally Honest
Scorpio's are very harsh with words. When seeking advice from a Scorpio, you can guarantee that Scorpio will not tell you what you want to hear. They will speak their mind and will not filter it at all. Scorpio is the type of friend that is worth keeping. Scorpio doesn't want to see you hurt, and it will tell it like it is. This is Scorpio's tough love, and comes from a good place.
Pride in their intuition
Scorpios praise their intuition and stick to precisely what they feel without giving it a second thought. So perhaps, let's say that Scorpio met one of your best friends, but Scorpio feels like he or she doesn't have the best intentions. Scorpio will not let it's guard down, and Scorpio won't be fake. Scorpio will let their friend know that they aren't a fan.
"I want to be on my own, thank you."
When a Scorpio is not doing well, Scorpio will beg to be on its own. It will not accept any kind of words from a friend. When a Scorpio reacts like this, that is because they are not well. When a Scorpio doesn't respond or doesn't let its anger out, they can become very self-destructive.
Overall, Scorpio's are charming people, and if you don't harm them, they'll never harm you.